Ryo Kanoske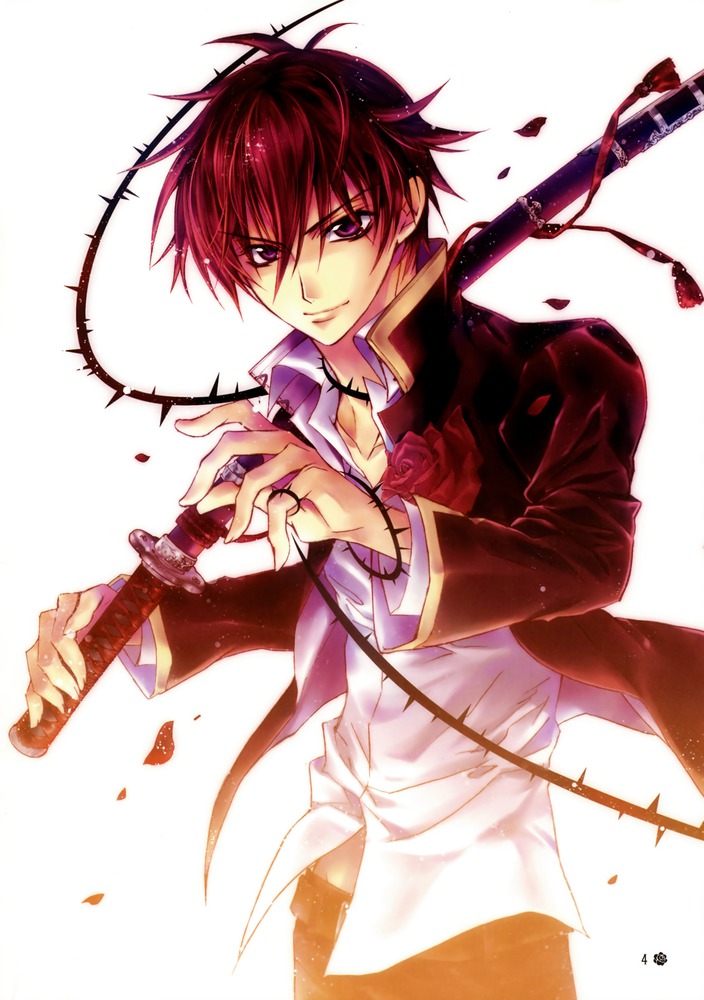 Age:
19
Ethnicity:
Japanese-American
Race:
Human
Origins:
Magic
Powers:
Electricity
(School: Electro)
Attacks
Flight
Ryo is able to fly for around 4-5 hours
Tesla
Ryo can create electric balls
(Medium)
Static
Used to paralyze the enemy for around 2-3 minutes
(Medium)
Groundshock
Ryo scatters electricity through the nearby grounds to inflict minimal damage
(Low)
Red Lightning
An electrical attack casted by Ryo, causing great damage
(High)
Dragon Dance
A elegant and beautiful storm of red lightning, indicting massive damage to the enemy. This attacks sucks a lot of stamina out of Ryo.
(High)
Strengths


Ryo has above average eye sight.



Ryo is a excellent learner. He excelled throughout his school years.



Ryo is able to absorb any nearby electricity when he wants to.

Weaknesses


Ryo has a bit of a big ego that can get the best of him at times



Ryo doesn't like American seafoods. If it wasn't meat, it was Sushi, for example.



Ryo tends to push himself over his limits at times. An example would be absorbing to much electricity. He would pass out or go unconscious for awhile.

Personality:
Ryo is a nice guy and is open to making new friends when he can. Here and there there maybe a few that he won't get along with but he tries his best to be respectful of those no matter what. Ryo loves the outdoors. When he has nothing to do, he would read book, inside the house, or outside in the fresh open air.
History
When Ryo was born, his parents were at the ages of 23. They were quite young. Ryo was born with electrical powers, passed down from his mothers branches of electro magic users. While Ryos father was young and upcoming scientist under the wing of Professor Utonium. With that being said, Ryo and his parents lived in the city of Townsville. During Ryos childhood, he was told by his mother to never use his powers. Until one day, he met The Powerpuff Girls along with Holden in school. He became friends with them quickly and saw how powerful they were protecting the city. He couldn't help because his powers was nowhere near strong as theirs. Soon they found out that each other parents had been working with one another and Ryo came over once in awhile to play with the Puffs and Holden. A few years later when Ryo was around the age of 9, Ryo and his parents had to move away to Japan. Ryos mother Kira, had family matters that needed taken care of, but even after solved out, they stayed to live in Japan. Around the age of 14, Fuse had struck and causing havoc all over the world. That very day, Ryos father, James, was attacked at a lab in Japan that had been hit by Fuses minions. He died during the assault. When the news had hit Ryo and his mother, they were both devastated. But soon, Ryo realized he couldn't just forget it, he wanted to help end Fuses reign. Kira saw how much her son wanted to make Fuse pay so she helped him tap into his Electrical powers. Ever since that day, Ryo had trained nonstop to end Fuse. But his mother still made him work academically.
Nanos:
No
Last edited by Ryuga on Sun May 31, 2015 11:17 pm; edited 15 times in total

Ryuga




Posts

: 2857


Join date

: 2013-09-07



I think he's good enough to pass, I'll accept.

zerowing21




Posts

: 7612


Join date

: 2013-06-15




Mr.Didathing




Posts

: 1604


Join date

: 2013-09-08




techee




Posts

: 708


Join date

: 2013-06-16



_________________

---
Permissions in this forum:
You
cannot
reply to topics in this forum